'Cuz I am! It looks like it's going to be different and quite entertaining.
I'm even more excited now that I know that
Lennon and Maisy
are cast and will turn up in the third episode! Have you heard of these two? They are Youtube sensations, and rightly so.
That song has been my deployment song, and I'm sure you can understand why.
The video that got them noticed (equally amazing) can be found
here.
Now, I'm sure you are wondering about the title today.
First, let me clarify... I am NOT calling my lovely ladies "Judgy McJudgerson". One of them did it herself! To be honest, both of these ladies are super sweet and I could never label either one, so I'll just let their stories speak for themselves.
When Janna asked for more people to share their experiences and perceptions, I jumped at the chance! The thing I love most about her blog is that she appreciates everyone, and knows that everyone has a story to share. Ok, here goes.
If you would have asked me in college what my life would look like in 5 years, I NEVER would have thought I'd be married to a farmer and living smack dab in the middle of a 10,000 acre farm. And yet, here I am.
When I started dating my husband, I always knew he wanted to move back to his family farm in Northeast Montana. I had never been there until the weekend after we got engaged. My reaction? I cried. No, I sobbed. I literally sat in the middle of a wheat field thinking, "This is what my life is going to amount to? I totally just wasted a college education and thousands of dollars. How can I possibly do this?!?!"
Well, a year and a half later, married for 5 months, we moved home to the farm.
I know in this situation a lot of women might think, "But what about me? What about MY dreams?" In the back of my mind, and what kept me (and still keeps me!) motivated was my mom. When she and my dad dated they lived in Los Angeles their whole lives. She told me, "When your dad and I dated, he told me that if we were ever to get married that he was going to move to Montana one day." Well, they got married, she went with him, and 31 years later are stronger than ever. Needless to say I have great role models as parents.


What have I learned from all of this, and about marriage? That is isn't easy. And sometimes it takes a lot of sacrifice. That doesn't mean that my dreams aren't going to come true, it's just that I get to help my husband realize his. And someday he'll do the same for me. In doing this, sometimes it isn't easy, and sometimes I get frustrated. When it seems like I can't give any more, I rely on my faith for strength. Always in the back of my mind I know that I'm grateful that I get to help my husband accomplish exactly what he wants in life.

Sometimes by asking for something in marriage, we must demonstrate it first.
And the day that it's my turn? It's going to be even more sweet-knowing I've worked my hardest at helping him, and now having him beside me the whole time as my biggest cheerleader. That's how I keep my perspective. Find the positive in the situations you're in. Don't ask "What's in it for me?" Ask yourself how you can help another person.
Blog
||
Photography
~~~~~~~~~~~~~~~~~~~~~~~~~~~~~~~~~~~~~~~~
And now, we have a blogger that selected a
prompt
that hasn't been done yet.
One that I'm sure many have shied away from because it's hard to admit you were wrong.

Hello Pereception is Everything Readers!
I'm Mallory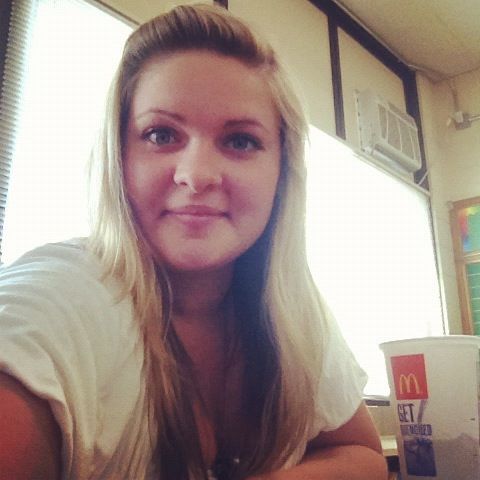 I enjoy Mcdonald's Diet Cokes & long walks on the beach and I blog over at Pink Kisses & Wishes.
Janna's posts are the kind of posts that I look forward to reading every time I open Blogger. I mean, where else can you be friends with a real Hooters girl?;)
Anyway, I'm super ::insert classic blogger squee here:: excited to be participating in her Perception Is Everything Series.
I picked to tell a story about how I have misjudged someone and what I've learned from it.
It's one of my favorite stories, and one that I look back on fondly as a life lesson!
---------------------------------------
Fall or 2008 I was entering my freshman year at Purdue. I remembering racing home from a beach vacation beacuse my roommate information was going to be in the mail that day.
My heart did a little drop when I realized the 2 girls I would be rooming with had both gone to the same high school.
And one played rugby.
(I was a cheerleader and have never played a sport that didn't have a skirt as part of the uniform)
And the other had a last name I couldn't even pronounce.
(Thuruthiyil ----> you try and pronounce that bad boy!)
I was sure I was going to hate my rooming situation. I mean, what could we possibly have in common??
Everything and nothing at the same time.
I had THE. BEST. freshman year of college anyone could ask for. We learned so much about each other, our cultures, and ourselves that year.
The three of us still keep in touch and visit a few times a year.
I cherish the friendships I made with these girls, especially after transferring to U of Illinois that next fall.
Now for the good part, some pictures of my favorite year:)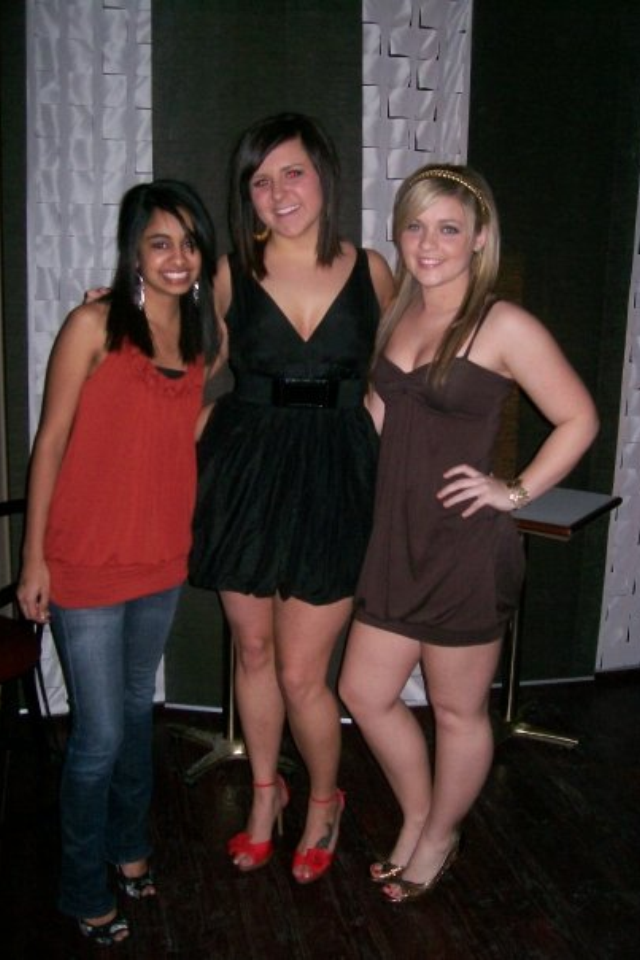 Christine, Kelsey, Me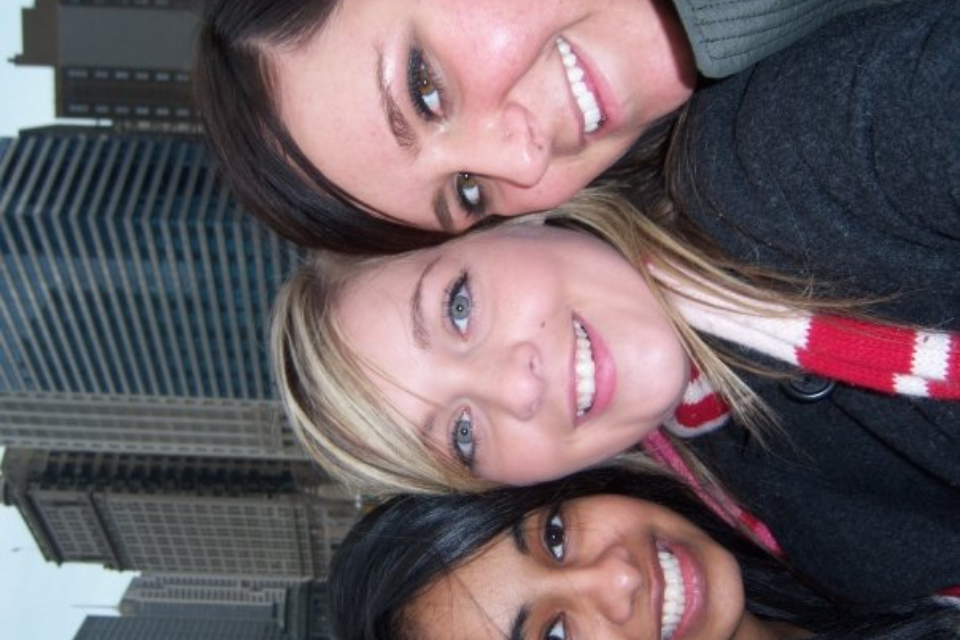 Christine, Me, Kelsey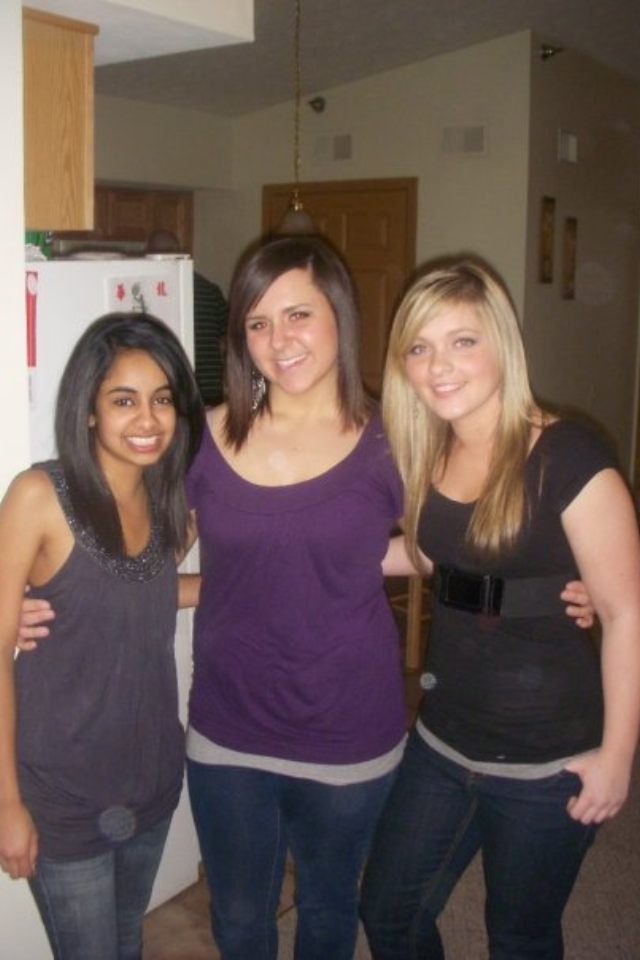 Christine, Kelsey, Me. (Could we be anoymore different!?)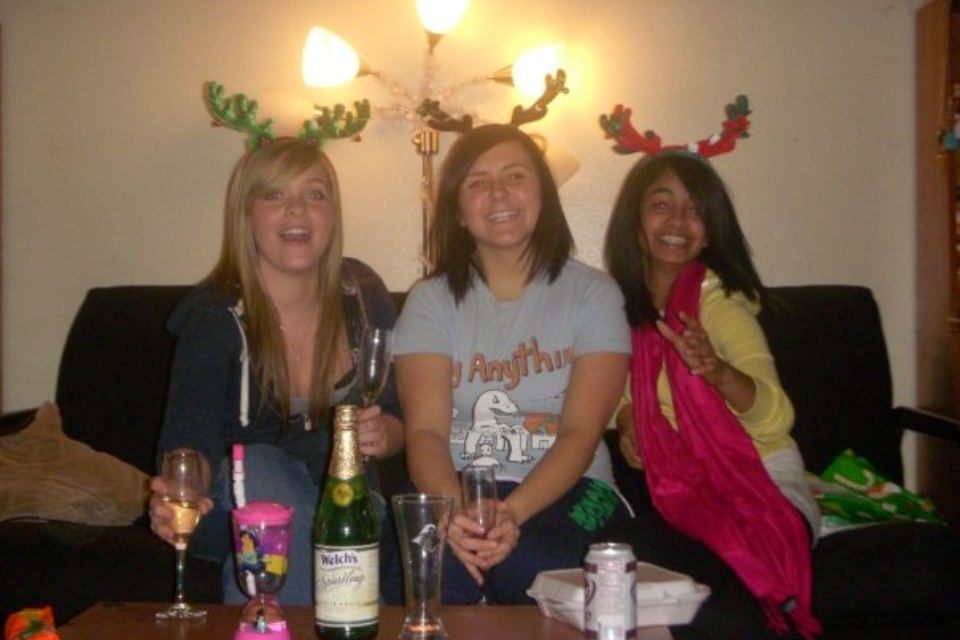 Our first Christmas:) Me, Kelsey, Christine
And for fun:
Our First Picture Together
Our Most Recent Picture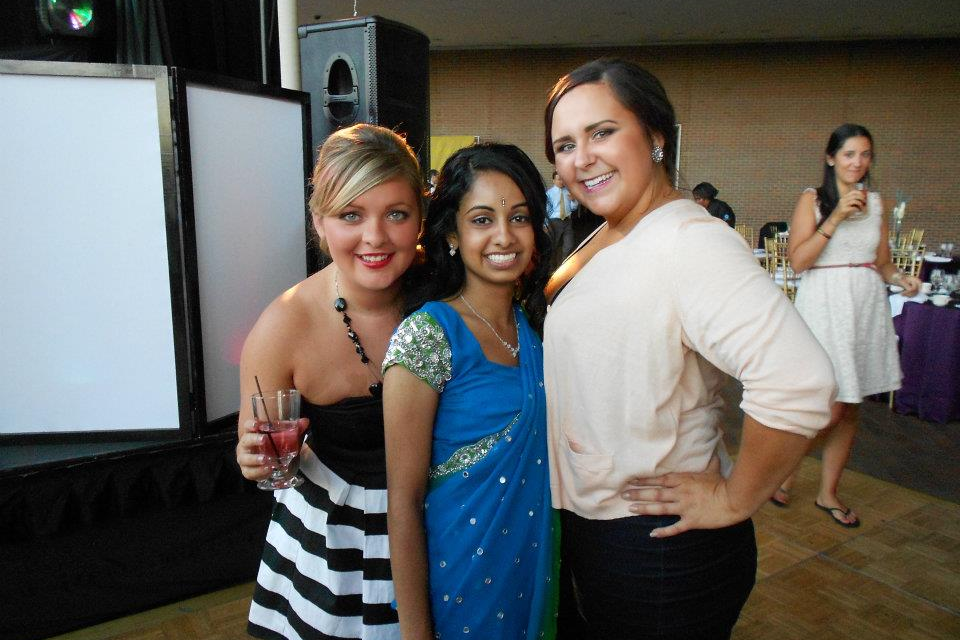 Look how much we've grown! I love these girls:)
So take it from this former Judgy McJudgerson and give someone a chance. It just might turn into something you weren't expecting :)
Happy Wednesday!

Blog || Twitter
~~~~~~~~~~~~~~~~~~~~~~~~~~~~~~~~~~~~~~
Agh! I love it.
A city girl that left it all for true love, and a someone that was lucky to see past her misconceptions.
This is what it's all about y'all!
If you would like to see a recap of my family trip to Europe, check it out on Cece's blog!
She is in Europe reuniting with her soldier, so I am jealous on SO many levels.