This is going to be cheesy and so 6th grade...
but today I have been married for
two and one half years.
Yep, I'm that person that gets excited about the half-iversarys, we celebrate our first date anniversary, our official BF/GF anniversary, and of course our wedding anniversary. Basically, we just like to celebrate our love.
A few fun statistics:
We got engaged on our two year anniversary.
We eloped two months later.
We announced our elopement one month after that.
Our families still haven't met.
We have been separated 20+months out of 57 total.
I have spent four out of five of his Birthdays with him.
He has spent two out of five with me.
In spite of, (or perhaps because of?) we are stronger than 90% of the relationships I come across. Yes, absence makes the heart grow fonder, but only if you are in love and strong enough to endure.
You know who else makes a cute couple?
Erin and her hubby from
Living In Yellow!
I am SO happy that she is visiting us today, because she happens to be on my list of top five bloggers EVER. I love her just that much, and I can promise you will too.
I used to think...that to be succesful I had to wear pencil skirts, be my own boss, and have unlimited income potential.


Now I know...that pencil skirts can be very uncomfortable, being my own boss really just means I would be spending way too much money at Target on the reg, and a steady paycheck is a pretty comfortable way to live.

People see me as...somebody who is outgoing, laid back, and doesn't know how to get mad.


But I hope that they know...that I am raging with anger on the inside. That is a joke people. I hope that they know that while on the outside I may be cool, calm, and collect, sometimes on the inside I feel anything but.

I blog because...I find it highly entertaining. It's a great creative outlet, a nice way to make some cash money motto, and an ever greater way to get to know some amazeballs people.
Speaking of...I'd love to meet you.
Please?
...And I've officially started begging.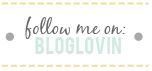 Let me tell you, homegirl hates doing guest posts, so I'm VERY happy that she went all out for this one. It makes me feel very special, as have all the
Perception Is Everything
girls. I can't even explain what you have all meant to me.
Tear.
I feel like a proud momma ;)
Erin, thanks so much for visiting, and Hubby...Happy 2.5 years, lover.
Best 2.5 years of my life. Hands down. Deployment and all.