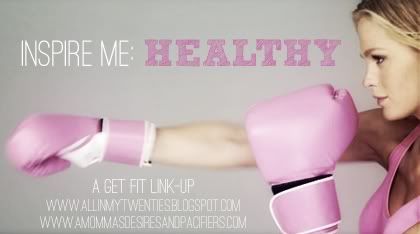 Today's inspiration came from a little chat I had with
Stephanie
.
She happens to be very fit, and we have a lot in common with our eating habits. We end up swapping secrets, sharing encouragement quite often, and I know that she inspires me!
Originally, I was commenting on Stephanie's post and the fact that we all get offered snacks at the office, free samples at the grocery store, and soon it will be goodies for the holidays. It is nearly impossible to say no in these situations, but I mentioned that I have to remind myself "I love free food, but the calories don't come free!"
Then, as I continued to contemplate this statement, I thought about how it applies to the "fat free", "low fat", "reduced fat", "sugar free" claims of the food industry. If you actually read the nutrition facts, you will see that all of these claims are just hiding what is really in the ingredients list, and giving you a false sense of "healthy".
For example, having a diet coke at lunch is:
a) Just as bad
b) Doesn't negate the burger and fries you are about to down.
So...
I have a simple challenge, if you are brave enough.

For ONE week:
No sodas, not even diet.
Drink water wherever and whenever you can.
No fast food.
Eat the right portions.
(Your stomach will shrink and you will feel fuller longer)
Stay UNDER 40 grams of sugar/day.
Stay UNDER 2,000 mg of Sodium
Read the labels, and follow these guidelines:

JUST by cutting down you sugar, sodium, and portion sizes, I can GUARANTEE that you will notice a visible difference AND feel less bloated. Doesn't that sound enticing?
Everyone tells me that they want to make the changes...so make these for one little week.
Do all of things or even just one of these things. Just do something, instead of complaining!
Put down the cheetos. Just sayin'.
Honestly, I know it's hard. I'm not perfect in my eating, but I strive to be. I don't label things as "bad" or "good". I just surround myself with yummy, healthy snacks and options and remind myself, that "Calories don't come free".