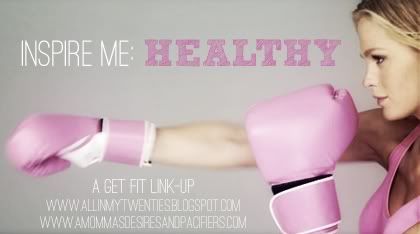 Today, I have two things to share.
#1 Go pick up this book:
Do you find yourself lured by McDonald's arches?
Do the large portions beg you to finish them?
Does the thought of a chocolate layer cake send you into ecstasy?
Well, then you NEED to read this book. For me, it was my battle with wanting what I told myself I couldn't have and then overindulging on the "good food" to make myself feel better about it. Yes, homemade trail mix is a great healthy snack...that is until you eat the whole bag in one sitting!
Basically, this book breaks down how the food industry figured out how to control our minds with food and have capitalized on that while we internally struggle against them to no avail.
I'm sure this sounds like a conspiracy theory, but all I know is that I now have control over what and where I eat!
#2 Eating healthy is NOT expensive.



So eating bad is cheaper?
Is it cheaper when you add up how much you spend on eating out? Is it cheaper when you have to pay for gym memberships to work it off? Is it cheaper when you lose money missing work for sickness? Is it cheaper when you have to pay for meds when you are sick? Is it cheaper when it causes long term or fatal illnesses? Shall I go on....
Is that scary to you? Cuz it freaks me out!
People ask me how I refrain from eating out all the time, and THAT is exactly why. I can whip up a WEEK of healthy food, and spend a few dollars a day on food that KEEPS ME FIT.
Not only that, but I rarely get sick, I sleep better, I have more energy, and I'm always happy...
That makes the choice very easy.
I wonder how many of you are going to be surprised by this...I hope that many of you are, so that you can be inspired to make those changes that we have all been talking about.
Go get the book or just download it through Google.
You won't regret it!
As for my own "progress", I was hoping to lose another pound or two for next week, but so far I am only maintaining :( I'm totally okay with how I look now, but the pressure is on for
finals!
Here's hopin'...