Happy Friday, my dears!
To be honest, today is my Monday, because I was off the last three days and now work the next four, but it was for good reason. My girlfriend, Jenna from Richmond was in town and I was SO excited! I promise to share more about that next week when I have some energy.

As promised, I will share the more of the pictures from the last shoot AND tell you about our romantic getaway at The Broadmoor last Christmas. I told Will that I wanted to move there, and he said that it's fine with him. Too bad, I don't feel like packing up and moving...
We took over 300 photos, but no one wants to see 300 of the same thing.
However, I did add more pictures to
facebook
, since we made it to 150 followers!
There are some "never before seen" over there too.
The next set of pictures showcase my two favorite things.
The Hubs and Christmas!
Last year, I heard that The Broadmoor was having a tree lighting ceremony, and I knew we had to go!
At that point, we knew that Will was deploying, so it seemed like the perfect romantic staycation.
Let me tell you...I couldn't have been more pleased!
We took in the sunset, imbibed on Fireball Whiskey to keep warm, and witnessed an incredible lighting ceremony! The entire lake lit up like you wouldn't believe.
After that we had dinner reservations at The Tavern, and it was DELISH.
So was the champagne.
The room was without a doubt, perfection.
Free bottle of champagne? Don't mind if I do!
I'm sure you can fill in the rest of the night, but the fun wasn't over!
The Broadmoor is also known for their brunch, and I happen to LOVE brunch.
We met up with some friends, GORGED ourselves, and then took in the scenery one last time.
Oh sorry, I was busy checking him out...here's the scenery:
Le Sigh...Can it be Christmas yet?
In case you are looking for a vacation...The Broadmoor should be on the TOP of your list.
Will might be home in time for Thanksgiving, so perhaps we will visit again.
I will definitely never say no if it's an option!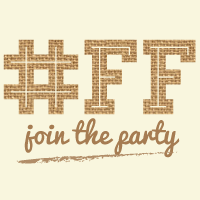 Oh, and don't forge that it's #Follow Friday on
Hollie Takes Notes!
She does it on the first Friday of every month, so get in on it!
Happy weekend, lovers!