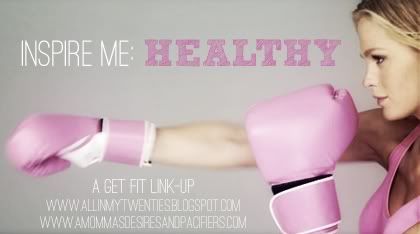 For the last week, I have REALLY buckled down to get ready for
finals tonight
.
But you know what?
I feel like I had some great healthy options, so I never felt deprived.
You are in luck, because today I will share my faves with you!
I absolutely LOVE these wraps.
Most tortillas you eat are high in calories, made with white or corn flour, and high in sodium. After you pile on the fun stuff, you could reach 1,000 calories easily and that's just ridiculous. Instead, I sub these babies in and use them for everything. You can make sandwiches, tacos, or even bake them into chips to use instead of regular ol' fried chips. This week, I made fish tacos, Basil Pesto Chicken wraps, and Chicken club wraps (minus the bacon). All of which hit the spot!
My other staple has been Citrus Jalapeno Fish.
Talk about easy and yummy! I paired it with veggies or made fish tacos with the wraps.
I love me some fish tacos. Ole'.
As for snacks, I have found some new loves:
These suckers are addicting, as are the other flavors, and If I portion them out then they are PERFECT. The key is pre-portioning them.
I don't know how many of you know the wonders of squash...but I'll let you in on a secret:
It can taste like PUMPKIN PIE!
You can use Butternut, Acorn, or Kabocha (biiiiig squash, but still yummy), and they all have a lovely sweet flavor. Add a little pumpkin pie spice, and you've struck gold.
Who says healthy can't be yummy?
I also wanted to share a new site that a reader showed me. It's called the
Diet Spotlight
, and seems to be the ultimate resource when it comes to diet/weight loss reviews. I know I always question new popular workouts or fad diets, so I think it's kind of cool that they do the research for you!
Just thought I would pass it along.
Well, y'all...wish me me luck!
Hopefully, I can share some good news tomorrow ;)