Oh boy that sounds selfish, but it's not my fault that Military Spouse Appreciation Day AND Mother's Day fall on the same weekend. Normally I get all awkward celebrating my birthday, but I don't mind when it comes to holidays that you share the celebration along with others. I do feel a little weird celebrating Mother's Day since Charlie hasn't made her official appearance, but everyone keeps wishing me "Happy First Mother's Day", so it must be okay. And let me tell you, I have a new appreciation for all you mom's out there. My brother just had his birthday, and I thought to myself...your birthday should be mom's day of celebration. All you did was come out of the womb. She's the one that did all the work!
How will we be celebrating, you ask? We are headed to Panama City Beach for Maternity photos, some beach time, and some romance...
bowchickawowow.
I'm also hoping for yummy food and perhaps a virgin Miami Vice, but I assume those won't be hard to find. We still haven't found a hotel yet, but it's just the two of us, so we can wing it. I just love getting to hang with
my best friend
scratch that, my two best friends ;)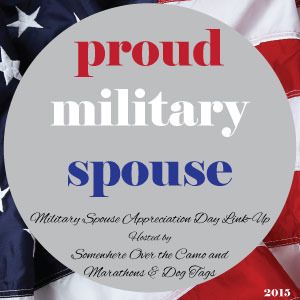 1. Tell us about yourself and your blog.
Well...most of you know me already, but for any newbs- I'm a college grad, Hooters alumni, SAHW with a Security Clearance, who will soon be promoted to SAHM. Seriously, I do have a Security Clearance.
2. What branch of military are you affiliated with? U.S.
Army
3. What is one thing you enjoy about the military lifestyle?
Moving to new places and the incredible community that you find among military folk.
4. What advice would you give new spouses?
GET INVOLVED. You will never grasp the capacity this life has unless you explore it from the inside out.
This month actually marks five years of our time with the Army, and the above picture was taken at his Basic Training graduation. He hates the picture because his uniform was the wrong size, he had the crappy issued boots, and he was probably mentally checked out, but it was our first picture with him in uniform and I will always cherish it. So much has changed since that picture was taken, and it's been better than any adventure I could imagine.
To all my MilSpouses, Happy Spouse Day, and to all my mother's, Happy Mothers Day. I'd also like to extend the greetings to the girlfriends and fiances that don't always get recognition, and if you are working to get pregnant, adopt, foster, or have angel babies...y'all deserve this weekend just as much as anyone. Let's all celebrate!