First off, I would like to start your Friday off with a laugh.
**This conversation did in fact happen, when a random # messaged my husband**
If you want to
continue laughing
, check out my girl,
Kait
.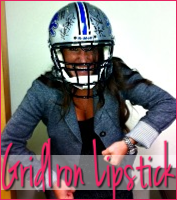 She has a surprise in store for ya, and here are a few more surprises for some lovely ladies...
How awesome was our Thrift Edition of Fearless Fashion Fridays?! We (Janna, Kelly & Lindsey) loved seeing what you came up with and we loved that we had so many voters!
Drumroll please!
Melis won a Mini Nail Kit and Three Nail Polishes from Kelly
Sam won a Vintage-Feel Necklace from Lindsey
Whitney won a Tara Lane Bracelet from Janna
Our Thank You for Voting Winner: Deborah R.
Deborah won a $20 Starbucks Gift Card –
Janna
will contact you!
~~~~~~~~~~~~~~~~~~~~~~~~~~~~~~~~~~~~~~~~~~~~~~~~~~~~~~~~~
Now, I just want to make it through this day. Only a few hours stand between myself and a REAL weekend. Will is going to be training both days, but I will gladly take some relaxation and have dinner waiting for him ;) I might even bake if I can work up the motivation. I want to make these:
linking up on Monday
for: