Well...maybe not technically.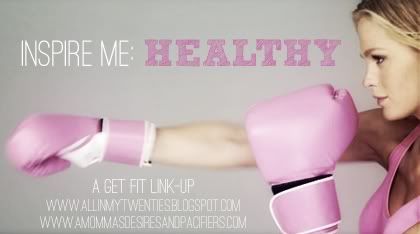 What really happened:
Was that I worked my arms out using the pruning shears.
(I was too lazy to mow, so I spruced up)
(I know I said I would pay someone to mow, but we all know I'm cheap stubborn and won't)
And I fast-walked down and up the Mesa when I walked the dog.
I even put on my new Nike's.
See?
I'm awkwardly holding my head to the side to try to show you the Chevy sign on the hubby's hat I wore, but I didn't do to well. Whoops. Oh and the little spot on my new shoes?
Blood, because I can't do yard work without hurting myself. #fail
Even if it's not technically working out, I totally worked up a sweat and got the blood pumpin'.
That's what matters, right?
Let's just hope it helped negate the fact that I pigged out at Old C's on Sunday night after the contest. I'm 115 right now, which is fine, but I'd like to be at 112 on Friday for the next contest.
It might not happen, but the good news, is that I think the extra three pounds are in my butt, and it is looking mighty perky with this Mesa walkin'. Not gonna lie...I'm diggin' it.
Will also said he likes me at this weight because my boobs are bigger.
I believe the boobs part, but other than that, he doesn't notice my weight changes. Haha.
To be honest, I'll be glad to have a break in the contests.
It's actually EASIER for me to be healthy when there isn't any pressure on.
You always want what you can't have, so next week when it doesn't matter what I eat?
I will probably end up eating healthier than I have in months.
It's all a mental thing. Don't you hate when your brain plays tricks?
But there is one thing that I want you all to remember:


Nothing will ever be good enough if you don't make peace with your body.
Don't waste energy being unhappy with your weight. Love yourself and then you can focus your energy on being healthy and reaching goals.
So how did we do on last week's
challenge?
Did anyone actually stick it out?
Anyone wanna go for round #2?
Tomorrow, I will try to recap the last contest and my weekend! I'll only be a few days late, but Monday ended on a sour note, as you know. I promise that it will be worth it :)