With a sad, but full heart, I tell you that
LoLo
is no longer feeling pain.
At least she went out with a bang, and accomplished everything she wanted to in life. My thoughts are with her family, and particularly her son Bryan. I hope that one day I can tell him all the crazy shenanigans that his mom and I got into. He needs to know how cool she was. Love you, LoLo!
Now onto a brighter note...meet
Patricia!
I don't know about you, but I am ALWAYS sucked into blogs that are written by bloggers in another country. Whether they are natives of said country or Americans abroad, I am always intrigued. Today, I'd like to introduce you to a
Newlywed Beauty
, who is sharing an intensely romantic story.
My name's
Patricia
and I'm a happy little American blogger living in France.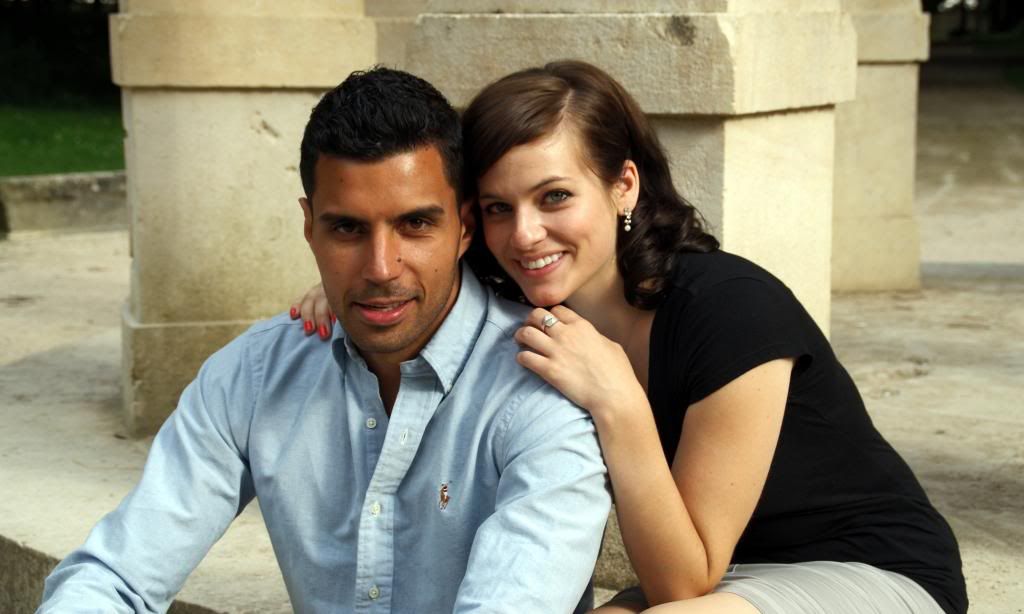 At 19, I was young, curious, and just itching for adventure. A year long
study abroad program in France seemed glamorous and thrilling. So I stuffed
everything I could into one little suitcase and bought a plane ticket. A
few months later, completely excited, jet lagged, and a little naive, I
showed up in a city that I'd never visited before, not knowing any one or
even if I'd be able to find my apartment in the morning. I barely spoke the
language.
It wasn't long before a sweet lady from church decided to "adopt" me for
the school year. I fell in love with her son the first day we met. I know
how cheesy that sounds, but that's really what happened. He was tall, dark,
handsome, and barely spoke English. At the time we could only see each
other on weekends, when his mom invited me to Sunday dinners. He lived
three hours away from us in the south of France. At the time I thought that
was tough, but he quickly became my world, my first real love.
That school year passed quickly and the end of summer came. I had to go
back to my home university to finish my senior year, because throwing away
my education for a boy that I'd known for less than a year was out of the
question. He promised wait for me, but when he dropped me off at the
airport I couldn't stop from self from crying. I remember being slightly
embarrassed to be sobbing in front of so many strangers while he held me in
front of Geneva airport's Burger King. So not glamorous.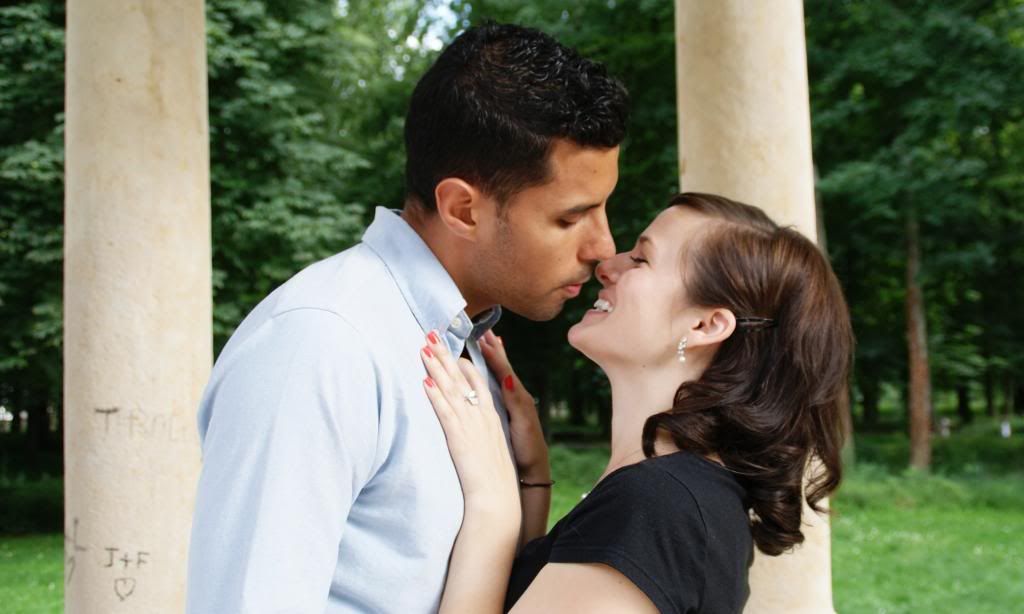 I'm not going to tell you that living oceans apart was easy, because we
were so in love. People who tell you that are lying. Long distance
relationships suck. I'm also not going to tell you it was the hardest thing
I'd ever done. He was still my best friend, my closest confidant, and
always just a phone call away. I had a lot to be grateful for.
We learned so much about are selves and our relationship that year. It
allowed us to grow in ways that we wouldn't have been able to otherwise.
When daily Facebook messages and the occasional call on Skype are your only
methods of communication, you learn to be more direct about what you want
to say and how you're really feeling. You also learn how much the other
person really means to you. There's a French proverb that says "Distance is
to love as wind is to fire. If it is a weak love, it will be quickly blown
out. If it is a strong love, the winds will only make it stronger."
We only saw each other in person once during that nine month separation,
one week right around New Year's. He was supposed to come to Nevada to meet
my family, but he broke his ankle the week before and the doctor told him
that he couldn't travel. I hopped on a plane as soon as I heard and went to
go see him.
Just so you know, happy endings do exist :) . After graduation I dropped
everything, bought a plane ticket back to France, and married that boy. We
still appreciate every day that we get to spend together, because we spent
so many days just wishing that we could. Even though I wouldn't ever want
to do the long distance thing again, I'm so thankful to have had that
experience!
Blog
||
Twittwer
||
Bloglovin'
Welp, I'm off to Denver. I might even have a drink in LoLo's honor!
Catch ya on the flip side.