**Update**
I spent some time trying to catch up on emails, yesterday.
(Overwhelming, to say the least)
If for any reason you have contacted me and I haven't responded, PLEASE leave a comment or email me again. I will be home tomorrow and will put my blogging nose to the grind to catch up ;)
This is just one of those times, where I am letting life take over, and it feels good.
Ya know what I'm sayin'?
Now you can enjoy my lovely friend Lesley for one more day!
Original Post:
Guess where I am?
Remember when I said that I wasn't leaving?
I got my wish!! I am staying until Thursday ;)
The funny part, is that my grandma (the one that hasn't talked to me since we eloped) is the one that asked me to stay. I'm gonna go out on a limb and say that I think she's forgiving me/saying I'm sorry in her own way. FINALLY!
This whole scenario is definitely going to need it's own post, so for now I will introduce you to this awesome friend of mine that is taking over today. I would also like to apologize for any errors in this post. Editing on the tablet is quite difficult. Ugh.
I used to think...
That my life was pretty much going to be lived in my small hometown with my family. While that's not a bad thing, it was keeping me trapped and comfortable. I made some wise decisions, had the time of my life, met the man of my dreams and I'm moving on up.
Now I know...
That life is flying by and a person better appreciate every, single, beautiful moment that passes. Sometimes it takes an unfortunate event to make a person realize this, but I know that life is too short and moving way too fast to just settle. I've got the best husband and we're both on a mission to enjoy life to the fullest and move to the beach as fast as we can.
People see me as...
Both a dumb blonde and a goody-goody. I am neither. While I've had my fair share of blonde moments and still do, I'm quite intelligent. I've also done my fair share of evil things, but overall I'm a pretty good person.
But I hope that they know...
That I'm a unique, free spirit, fun loving, dreamer. While impatient and highly anxious, I love life and live for every moment. My days are spent loving my husband, and dogs, while obsessing over hair & makeup, creating projects and crafts, and listening to trance music. I'm a nurse by day and all sorts of things at nite.
I blog because...
It gives me a chance to share my passions and thoughts. Yes, it's an outlet, but I love to inspire and be inspired. I love to learn and I have found the blogging world is an element of its own that I never knew existed.
Come visit my blog and say hello! I would love to meet you.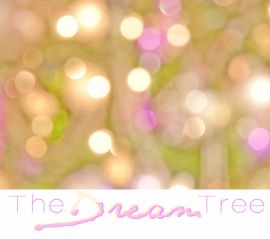 She is the one that got the new blog design that I'm obsessed with. Go see for yourself!