Unfortunately, my trip is coming to an end today.
Sad face.
But I guess all good things must come to an end, right?
It felt really good to be around people that know and love my hubby enough, to help me make a sign for him out of paper towels in the middle of pre-gaming for the O's game.
Love these three!

For now, I wanted to share more of the fabulous new faces gracing my sidebar.
I can honestly say that I love each and every one for oh-so-many reasons.
It would mean the world to me, if you go show them some love.
Not to mention- you will DEFINITELY want to follow all of them.
But don't take my word for it. Go see for yourself.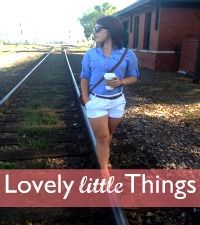 Hi! I'm Jessica & I blog over at
Lovely Little Things
!
I'm a small girl with a big passion for life!There is really no limit to what you'll find on my blog. I blog to stay creative, to appreciate the little things in life & to inspire others. You'll find anything from health/fitness to beauty/style...and even the occasional picture of my crazy kitten :)
Come on over and say hello!
My name is Whitney, and I am: 26 years old.
I blog at
Everything Happens For A Reason
, which is my life motto. My blog is basically a virtual journal of my life. I am a southern girl married to a California boy. We are newlyweds, who got married this past June 11, 2011. Something that you can always find on my blog: pictures. I'm obsessed. It's the photographer in me. I absolute love fashion, makeup, shoes, purses, and shopping. Two of my vices? Diet Coke and social media. Love it.
My name is Anna and I blog over at
A Sweet Southern Mess
!
I love being from West Tennessee and all that being southern entails! Camo, sweet tea, fried foods, fishing/hunting, and bless your heart! It's all me and I wouldn't have it any other way! I am an elementary education major with a very high level of excitement to soon be a teacher! My absolute loves are the Lord, crafting, cooking, and glitter! My blog entails everything about my life, experiences, thoughts, and of course the other bloggers that I meet! I love to make new friends and I'm always trying to make a difference in the world!
And last but not least, Alana
was lazy
told me to "wing it" and be creative for her.
It's a good thing that I like her or I would have just left her out of this little spotlight.
I kid, I KID!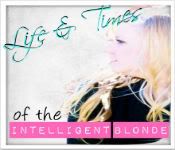 She's a 20-somethin' from Oklahoma, and like all of us, she blogs about her life.
She has a fun little link up called
"Two Truths And A Lie"
that I have had fun participating in, and she usually shares some hilarious phone pics. I don't know how she runs into the most random people and situations. I really liked her right off the bat, because you can tell this girl is real and real funny!
(Not funny lookin', however. Just to clarify.)
Well my dears, let's hope that I don't have any flight delays!
I have a meeting to attend the moment I land, so no time for nonsense.
Have a GRRREEEAAAT Monday!